Hot Runner Manifold Thermocouples
Hot runner manifold thermocouple is a kind of temperature sensors used in hot runner system of temperature measurement processes. It consists of two dissimilar metal wires, joined at one end. The unique design of the Hot Runner temperature sensors are especially ideal for applications where the metal sensor tip is fitted directly into a drilled hole or press fitted into a grooved channel along the machined parts.
Applications
---
Plastics and rubber industry
Hot runner bushings, drops and nozzles
Hot runner manifolds
Moulds used in injection moulding machines
For direct installation into the process
Features
---
Available for all possible applications
Can be made to customers specifications
Types-J,K
Supplied with calibration certificates and accessories
Available in Plain, Bayonet, Washer, Leaf and Ring types
Order Guide :
---
Type
Cable length.
Tip diameter & length
Drawing for special type configuration.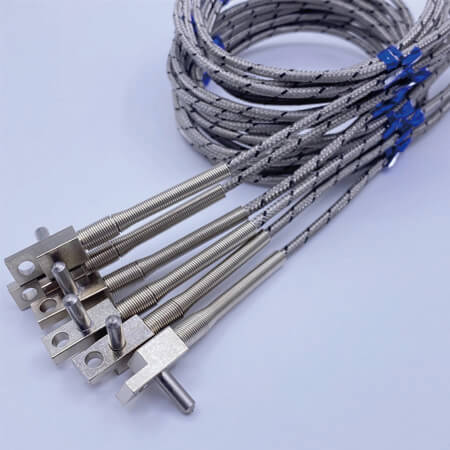 Get A Quote & More Information